28 janvier 2007
7
28
/

01
/

janvier
/

2007
18:04
Very certainly you remember Walt Disney movies
Merlin the magician
where objects lift up and float in the room.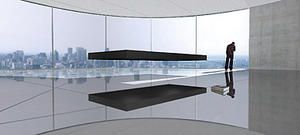 Dutch architect Anjaap Ruijssenaars from Universe Architecture has made it in collaboration with Bakker Magnetics : A floating Bed.
This project started in 1999 and a prototype was presented in 2006 for a price of not less than 1,2 Million Euros
A permanent magnetic force is created due to the use of neodymium in the floor and the bedframe.

The matching set of repelling magnets permit the bed to be held 40 cm above the ground.

Wires assure a fixed position.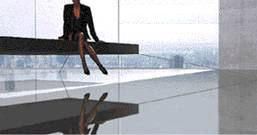 The bed can support a 900 Kg load . Others objects such as Sofas, Tables can be designed with the same technology.
Emmanuel Facovi

Emmanuelfacovi