3 décembre 2006
7
03
/

12
/

décembre
/

2006
14:07
A new type of hotel resort will start populating our oceans in the near futur : the Underwater Hotels
Once again Jules Vernes vision comes true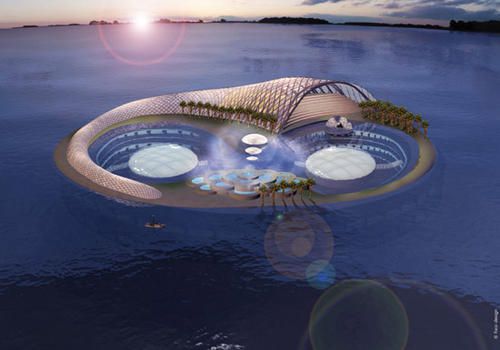 The first 220-suite hotel , Hydropolis
is due to open in
Dubai
at the end of 2007. Currently under construction (it started in 2005) Hydropolis is the world's first luxury underwater hotel.
A vast land station welcome guests , a tunnel Hall transport people by train to the main area of the hotel, and the 220 bubble-shaped suites in a submarine leisure area.Each room will have bathtub and clear glass.
Guest will sleep with the fishes 20m below the surface of the Arabian Gulf.Two translucent domes will house a concert auditorium and a ballroom that break the water s surface, three bars, a cosmetic surgery clinic, a marine biology research institute, a library, a museum, prayer rooms, a private cinema, a retail area selling ocean-related wares, and three 150-seat restaurants.
The investement is Euros
550 million
worth.It will benefit construction technologies employed in submarines and offshore platforms. It is supported by the Dubai Development and Investment Authority.
Next to come
Hydropalace
will be near
Quingdao in China
.I is expected to be ready for the Olympic Games.
But numerous projects now take place.
Monaco
in Europe could be one location.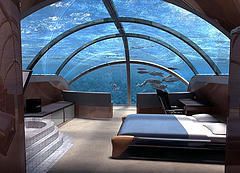 In
Fidji Islands
, at a smlaller scale the
Poseidon project
features a 5 stars Hotel, with 20 suites of 51 M², and 2 larger ones.
Opening in December 2007
French Sea Explorer and film maker
Commandant Jacques Yves Cousteau
who made millions people discover the beauty of the oceans would be amazed to see this.
Do you book a room ?
Emmanuel Facovi