11 novembre 2006
6
11
/

11
/

novembre
/

2006
16:27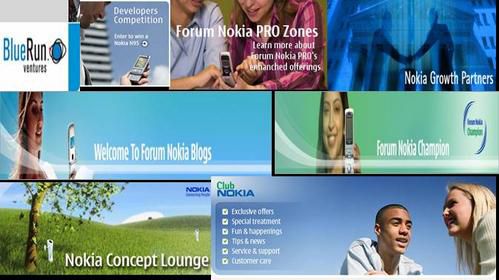 What key factors made of a company like Nokia the undisputed World leader in Mobile Technology (
over 35 %
Handsets
Market Share / over 30 Billions Euros
Turnover)
When I started to work with Nokia in Finland in the early 90s,it was just sketching a strategy in the telecommunication market.
At that time the company was a small to medium player in making
tyres, cables, TV sets..
Nokia then
step up in telecommunication market with NMT
(Nordic Mobile Trunk) products, the ancestor of
GSM
(Global System for Mobile Communication).
Of course there is many reasons why Nokia became sucessfull:
brilliant technology, clever marketing, manufacturing
exellence
and procurement
securing the exploding
market demand
....but
all those are the effects of a
remarkable management and organization
that put the
Collective Efficiency
as the cement of knowledge, Innovation, Talents and Initiatives.
From a start point Nokia Management had a very high consideration and respect for the
personnel.
Individuals were considered as the precious source of the overall success and had the opportunity to developp themselves, go for experience in a foreign countries, change job positions and exchange ideas.
Some of my friends I met in the cold northern Finland many years ago are now enjoying family life in Texas for a decade.
On the other side
customers and partners
were a key focus for the
development of new products and services. Ascendant marketing permited to segment the offering
(remember the interchangeable phone covers)
Nokia developped many
collaborative tools and communities
that helped communication, exchanges
within and outside the company
:
For developpers with
Developpers Forums or Competitions
,
For customers with
Club Nokia
or Forum Blogs ,
For third party companies with
Growth partner program
,
For
Start ups with BlueRun Ventures (Capital)
, for universities ,
For designers with
Nokia Concept lounge.
...,
For subcontractors with
Nokia Clusters,
For young generation with the sponsoring of sport events
(X games..)
.. and many others
At a time when many companies still have not understood the benefits of working an other way that top-down and bottom-up , Nokia give a bright i
llustration of managing an extended enterprise with "collective efficiency" .
Lets guess that the new era of Web 2.0 (Blogs, Wikis, Communities Networks..) will lead more and more companies to adopt a new way of managing. Some others such a
Nokia or Google
are doing that for long.
Emmanuel Facovi