28 octobre 2006
6
28
/

10
/

octobre
/

2006
11:36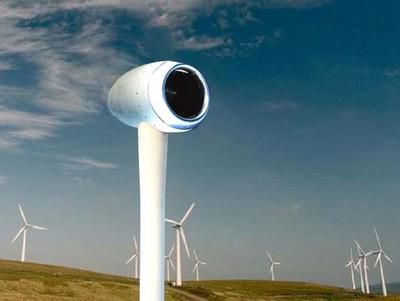 Did an aircraft lost its engine ?
We will need to rethink how a windmill looks like in the near future . Aerodynamics is at full potential

Forget the big propellers and get use to see "jet engine" floating in our windy country areas.
A bench of benefits:
This new windmill called Stormblade Turbine, designed by par Victor Jovanovic,is much more efficient than current designs an can operate for wind speeds ranging from 11 to 193 km/h (7mph to >120mph) .An efficiency of conversion of wind into electricity of 70 % versus 40 %.

The generated power is also much higher compared the size of the blades. The noise much lower, the cost too.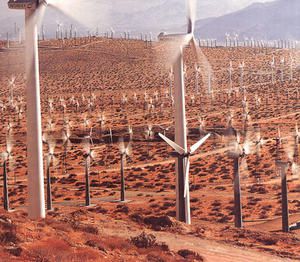 Five years backwards I visited the windmill fields of Palm Springs in California, , an impressive alignment of thousands windmills.
lets now figure out how the turbine would fit the landscape.
This Turbine represents a major step forward in the clean green energy, both in the design and the technology. It shoulb be industrialized by the end of 2007

anyway my favourite design definitly keeps this traditional ones,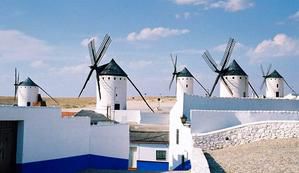 a real flavour from Holland and Greece
Happy Wind !!!
Emmanuel Facovi