3 septembre 2006
7
03
/

09
/

septembre
/

2006
17:00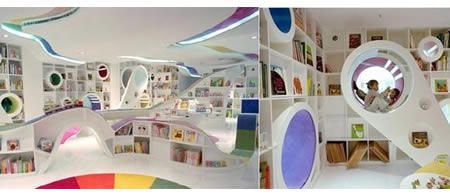 Just Amazing, the ultimate design for kids is in .....Beijing China. A coulourfull , funny bookstore is offering chineese kids the ultimate playground and fantasy experience.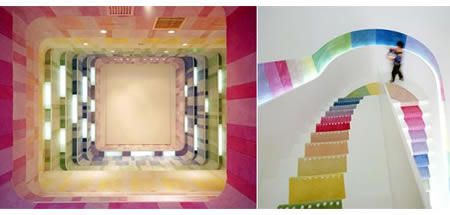 Named "Kids Republic" , it has big screens and displays with Movies around book ,and many play areas. Everything to syimulate kids imagination is there , something our western kids would love for sure.
Designer is Keiichiro Sako fromJapan
Going to Beijing twice a year the last years , it is a every time an estonishing discovery for me.
The preparation for the 2008 Olympic games is driving the city to be the most modern and fashionable capital in the world.
Emmanuel Facovi