30 mai 2006
2
30
/

05
/

mai
/

2006
10:33
A spot on Italy during the Cannes Film Festival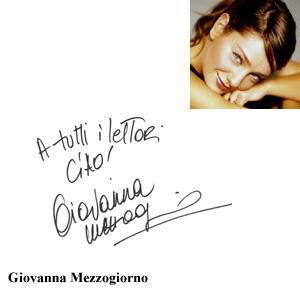 The new generation of Italian actresses brings a new breath and renewal into the formatted world of Hollywood and its American Performers.

Monica Bellucci ,Born in 1964 in Citta di Castello, Italy, is the shiny and already world famous representative of this new wave: combining Temper, Seduction, Glamour, and Icon Women with Intelligence in the Actor Play. Bellucci originally pursued a career in the legal profession. and while attending the University of Perugia, she modeled on the side to earn money for school, and this led to her modelling then acting.
Monica belong to those actress who are devoting to her career with engagement and with no fear to damage her image, as did South African Oscar winner actress Charlize Theron in "Monster".
She tries new routes, playing very different roles, giving a chance to unknown movie directors and defending the scripts she believes in. Whenever the Movie is a success or a failure, the actor's performance is always remarkable . (Movies: Irresistible, Secret Agent, Asterix, Matrix, La passion du Christ, under suspicion, le pacte des loups…)

An other Italian actress, Caterina Murino is getting more and more attention from the profession.
32, born is Sardinia. Caterina has been long a theatre performer before starting a movie career (L'amour aux trousses, L'enquete Corse, Les Bronzées one of the most successful recent French comedies)

But a new Italian Star is rising, her Name Giovanna Mezzogiorno
Giovanna, 31, daughter of Italian stars of the 70s Vittori Mezzogiorno and Cecilia Saachi , is certainly one the most talented actress of her generation and similar to Monica driving high the women standards for the 21st century . She worked in Paris for two years at the Peter Brook Workshop (Le Centre International de Créations Théatrales) Awarded best actress of the Venice film festival in 2005, she give no compromise to women freedom. She loves her profession, , is not looking for easy seduction although she could pretend to. To have the opportunity to play characters that are multiples, she simply work hard and engages herself fully into it. I do believe that Giovanna is to show up on all our screens and covers more and more and for long.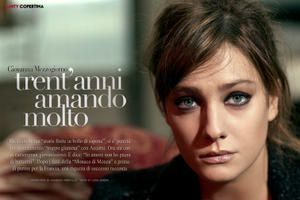 Her filmography :The Bride's Journey" (1997). Les Miserables" (2000) with Gerard Depardieu and John Malkovich, "The Last Kiss" (for which she was nominated for her first Italian Academy Award, the David.) "Nobel" (2001), "Malefemmene" (2001) and "Entrusted" with Klaus Maria Brandauer. Her last movie, Facing Windows Is again a wonderfull performance.

Emmanuel Facovi